At the end of June, one of MGM COMPRO's representatives visited Japan to enhance current collaboration with our local partners, introduce our latest and upcoming products, and make numerous new contacts in the Japanese market. This journey was joined by representatives from the Czech Aerospace Cluster and others.
MEETING WITH PARTNERS FROM HIEN AERO AND OLYMPOS AIRCRAFT
One of the goals of this business trip was to meet with our current HIEN Aero partner. This company is primarily focused on the creation of an innovative eVTOL drone with an emphasis on scalability and range. MGM COMPRO strongly supports this initiative and is proud to have contributed to the development of this product that will define the future of Urban Air Mobility (UAM).
We met quite thematically with our colleagues from HIEN Aero at the Japan Drone Expo. It is one of Japan's largest exhibitions of its kind. This year's event drew more than 50 commercial and non-commercial drone companies and groups. In general, Japanese technology is clearly one of the finest. This is backed by the attention to detail and precision in Japanese technology.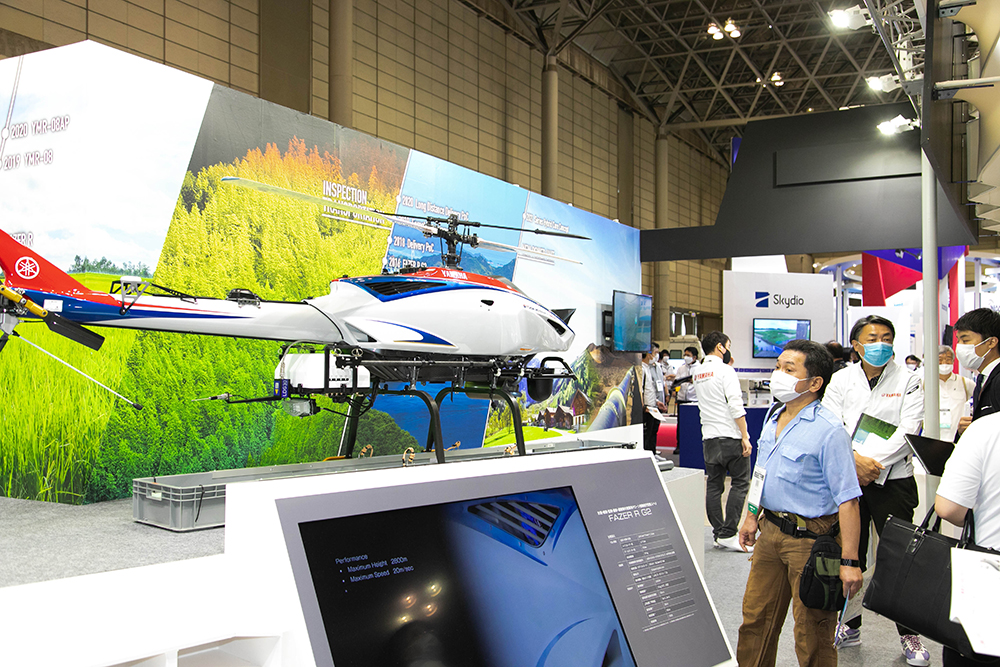 Another of our interesting partners in Japan is Olympos Aircraft. The emphasis here is on producing small, lightweight aircraft in line with client specifications. Olympos Aircraft is a forward-thinking company that likes to accept challenges. We discussed ongoing projects and how they might be enhanced.
NEW MGM COMPRO PARTNERS IN THE JAPANESE MARKET
Another purpose of this business trip was to introduce our company's current portfolio and upcoming new products to new potential partners in Japan. As a result, a representative from our company met with IHI Aerospace, Jaxa, and many other interesting companies and institutions in the field…
IHI Aerospace specializes in military systems, space exploration, and aerospace components for research and development, and manufacture. Their efforts are always growing and progressing. We focused on determining possible places of synergy for future collaboration in the field of electric aviation.
JAXA (Japan Aerospace Exploration Agency) is a space research organization. It functions similarly to NASA in the United States. At a meeting between representatives of MGM COMPRO and JAXA, we looked for common interests and possible connections for future cooperation.
ANY SUCCESSFUL BUSINESS RELIES ON COLLABORATION
We are really delighted to our partners at the EU-Japan Business Development Center for introducing us to new Japanese businesses. We'd want to acknowledge Fuji Corp. and Elematec Corporation, with whom we've had long and successful cooperation. Both companies see a lot of potential in our upcoming projects.