NASA along with Masten aero is getting closer to landing a commercial payload on the moon by 2023. How did they get this fantastic opportunity? Masten got this opportunity from NASA to transport payloads to the lunar surface or lunar orbit. Masten will deliver a set of NASA's science and technology payloads with room on the lander for additional commercial payloads.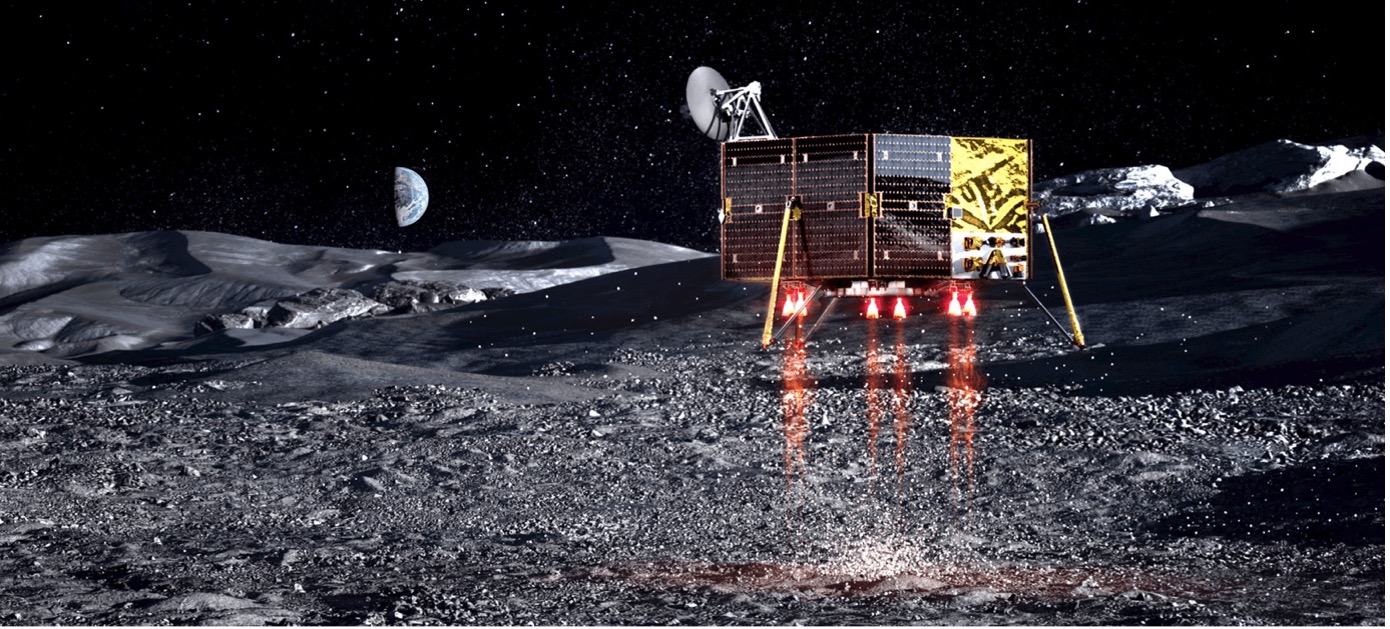 The project itself is slightly delayed because of the covid pandemic, but they still plan to land on the moon in 2023. In 2021 both companies were already working on the first phase, which involved completing the concept design. The biggest challenge will come in the second phase in which the engineers have to come up with a solution on how to withstand harsh lunar conditions. However, they would like to complete the second phase next year.
About Masten's lunar landers
In this project, there are 2 lunar landers. The first one is called "Xelene" and it will be made in partnership with NASA's Lunar CATALYST program. Xelene is designed with Masten's knowledge of vertical take-off and Nasa's experience of vertical rocket landing. This lunar lander will carry science stuff from NASA also with a commercial payload to the south pole of the Moon in 2023.
The second lunar lander is called "Xeus". It's one of Masten's concepts which they were developing at great length. It's capable of demonstrating heavy lift cargo delivery to the Moon. Xeus is specially developed to provide easy access to the moon's surface after the landing to unload a large payload.
The technology Masten is using is mainly based on reusability, reducing cost, and increasing the reliability of future missions. As they claim, their technology can safely land any payload anywhere in the solar system.
When Masten aero will land on the Moon, it will be another success for MGM COMPRO as the main supplier of speed controllers for this project. We believe that everything will go according to plan and the year 2023 will be successful for both Masten's and NASA.