On July 27, 2020, Dufour Aerospace announced that their engineering team finished initial phase of flight testing of their VTOL technology demonstrator aircraft. Over the course of 550 test flights, expanding the flight envelope incrementally, Dufour have demonstrated a high degree of stability and control in all conditions, including transitions from hover to cruise and back again.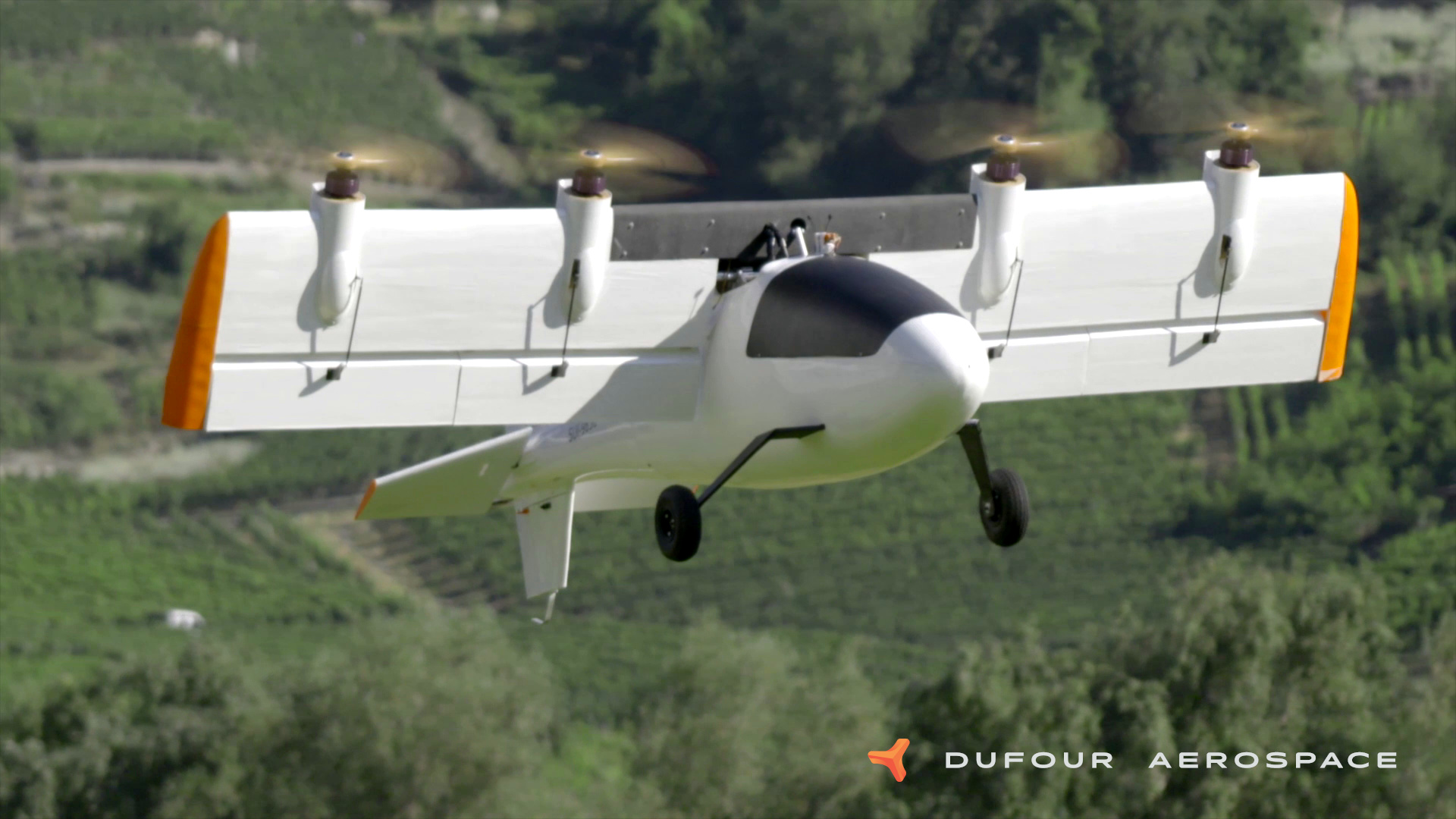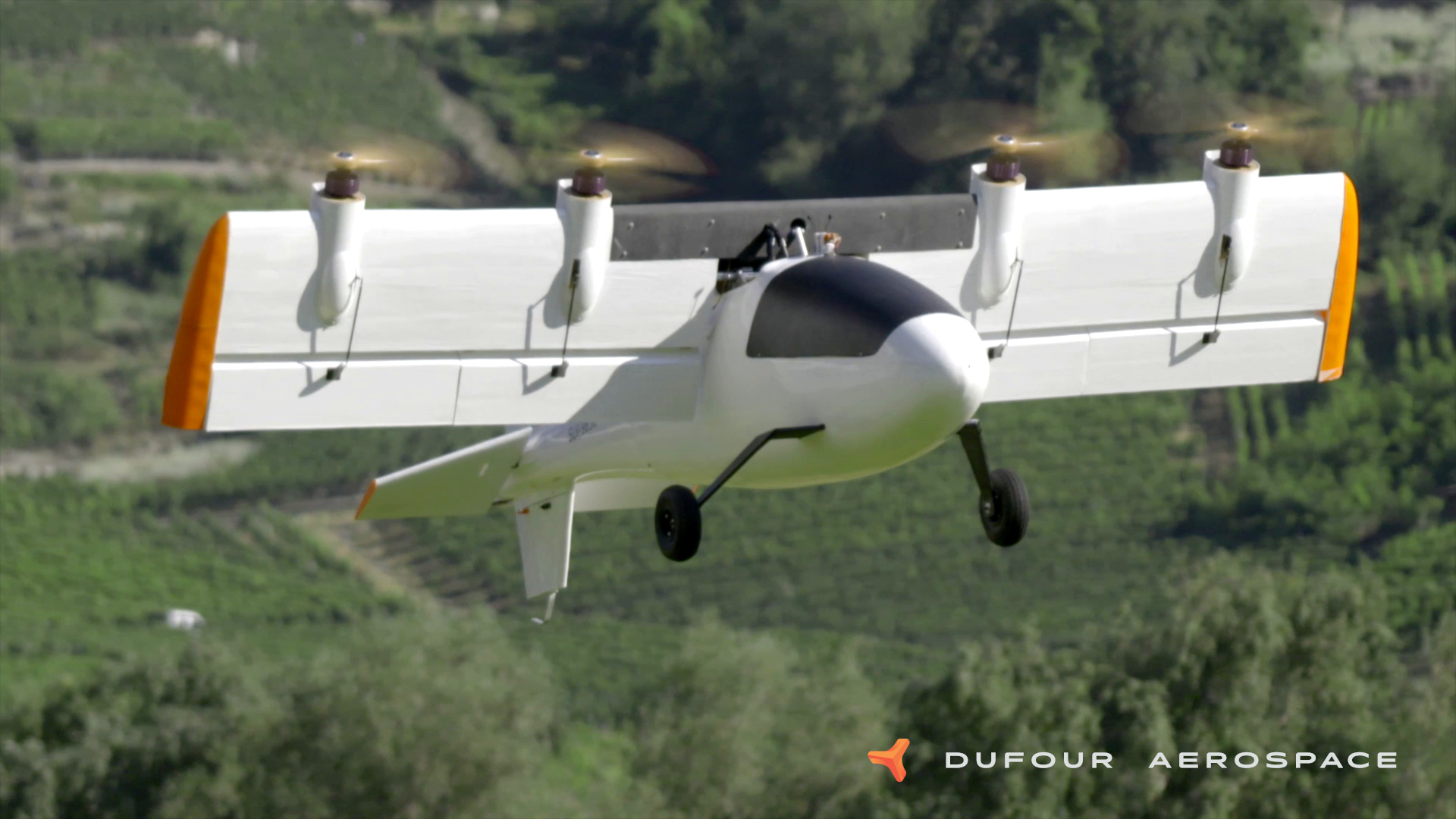 AIRCRAFT OF GREAT POTENTIAL, that's dufour's vision
Although the projects is still under development, it could already show its possibilities. Felix Rubin, lead engineer for aerodynamics, commented, "At larger scales, slipstream airflows over tilting wings become more turbulent and harder to predict, and care is needed to ensure that the aircraft remains stable during transition. With this large-scale unmanned aircraft, we've now been able to demonstrate that we can achieve that stability at high Reynolds numbers."
"The goal for us ultimately is to develop a vehicle that is a helicopter replacement, particularly for medical transport," said Jasmine Kent, chief technology officer of the project. "We believe there is a big opportunity in the market for an aircraft that can do medical transfer flights faster and much more cheaply than a helicopter." She then declared Dufour aims to begin manufacturing a full-sized experimental VTOL prototype next year, with flight testing to begin with a human test pilot by 2022, if "there are no hiccups along the way."
SPECS OF AERO 2
320km/h speed cruise
Hover Performance at 2'000m/M at ISA +20 Deg C.
2 seats
optional piloted
hybrid or fully electric
range 800km in hybrid mode and 120km in full electric mode
low noise profile and low downwash profile makes it best in class for Urban Air
Transport and operation in populated areas
MGM COMPRO INCLUDED IN DEVELOPMENT
We are proud that altogether with Dufour Aerospace team we are on the right way to tune the system towards the full scale prototype. Except complex motor management we talk about electric motor possibilities and battery pack design for the final stage of the project.