After two long years with only a few events and fewer personal meetings, we finally returned to reality. The gates of AERO Friedrichshafen opened for us this year and the MGM COMPRO team was one of this year's exhibitors. What was the trade fair all about this year?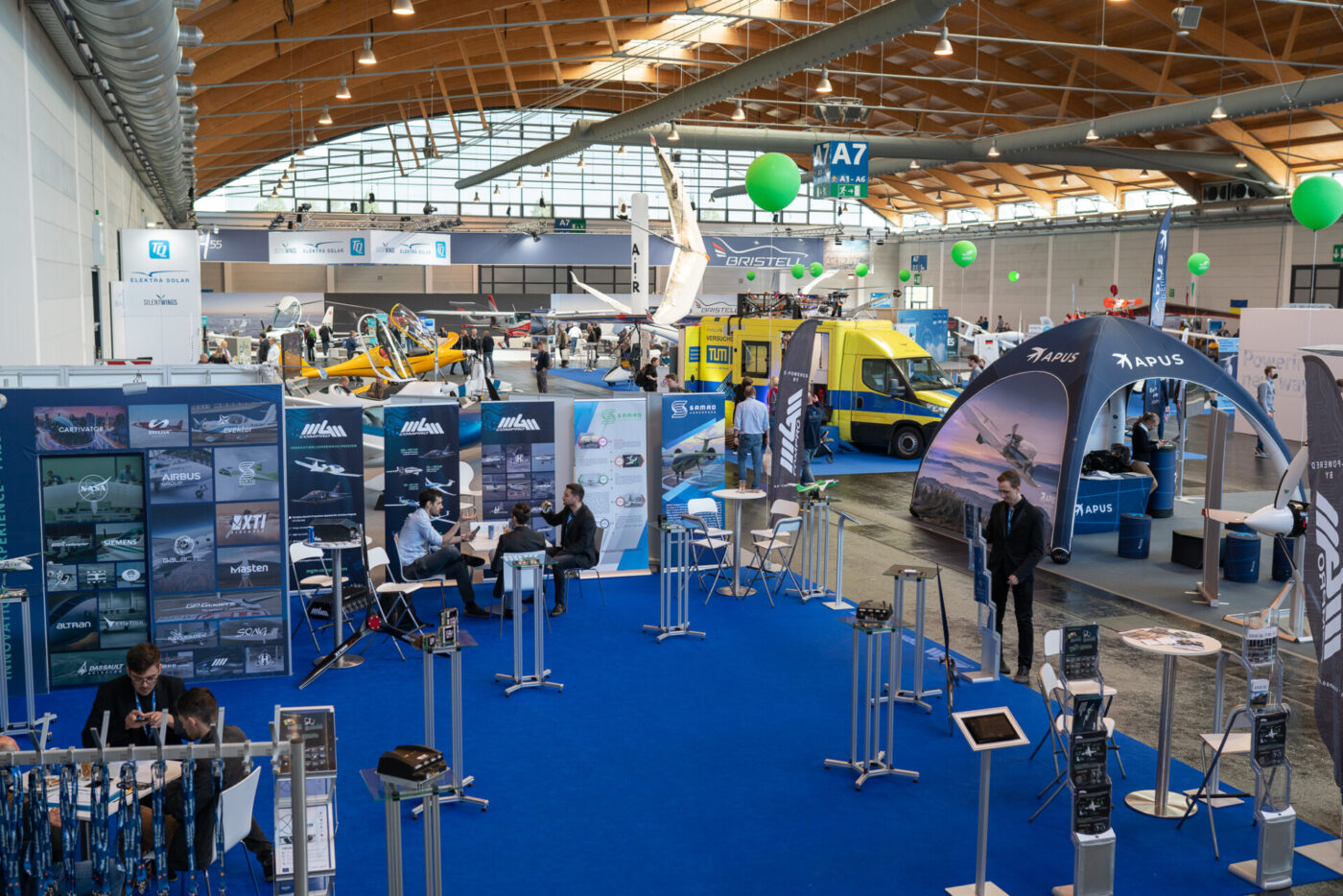 electric propulsion systems are still progressing.
All electrically focused projects and enterprises were put together in one spot within the exhibitor halls at Aero Friedrichshafen. This year's location was Hall A7, which was completely dedicated to green energy. All electrically focused exhibitors also from other halls were tagged with a green balloon throughout the exhibition, among other things, to make it simple to distinguish them from combustion planes and other enterprises. Visitors could see new eVTOLs, gliders, drones, electric aircraft and other products from further companies. In addition to brand new projects, there were well-known companies but also our existing clients such as TUM, Song, Helix, Evektor, Breezer, Pure flight, Bee Appliance and others. It was wonderful to see all the familiar faces again.
Preparations of MGM COMPRO stand
Our MGM COMPRO team had a difficult time preparing for this trade fair. Many fresh concepts and ideas had to be merged in a short period of time so that we could provide visitors or new potential clients with all the information they needed about the electric propulsion systems we provide.
Once we had clarified all the important tasks we had to do within AERO Friedrichshafen, there was nothing left to do but get on the road. It takes approximately 9 hours by car from Zlín to Friedrichshafen. Together with our team of project managers and a loaded car, we made it safely to Germany.
What happened on the AERO Friedrichshafen?
We conducted business discussions with our present partners on the first day of our expedition (Wednesday). We also discussed collaboration in the future development of e-flight mobility with new prospective clients. In terms of visits, the first day was not quite as busy. This gave us the opportunity to fine-tune the stand and prepare for the other days.
Our mission's second day (Thursday) progressed rapidly. Our project managers were introducing our products to new trade fair attendees. We were able to make even more new contacts. Aside from that, the weather was lovely the entire day, and people were able to enjoy the program outdoors of the different venues.
Day 3 (Friday) went off without a hitch and was really productive. We also paid a visit to our customer the Technical University of Munich, and their well-known yellow ambulance. Together we collaborated on several projects in aviation, the maritime sector, and mass transit networks. The Technical University of Munich is now working on a flying application that may be used for a variety of functions such as medical supply delivery, etc.
For the duration of the trade show, we also collaborated with a firm named Helix. We were sharing with them part of their own stand and they shared their part as well. Together we showed the visitors their awesome Helix propellers and electric motors we as MGM Compro sell.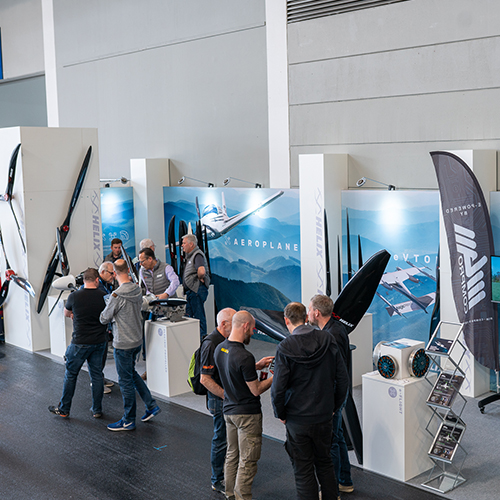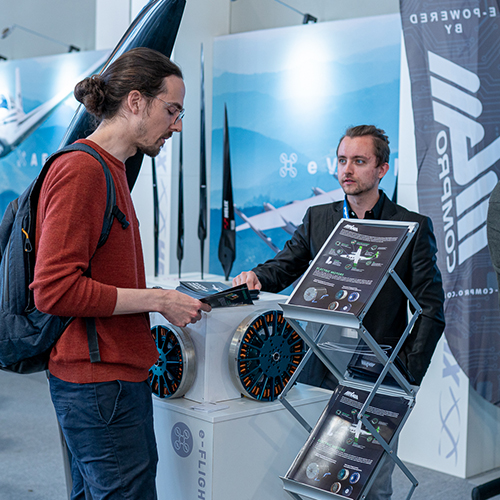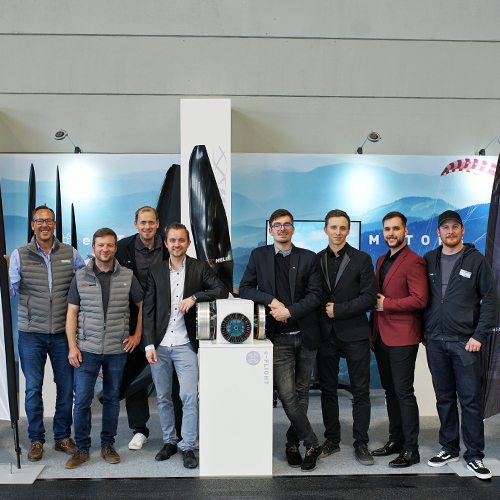 On Day 4 (Saturday), all exhibitors expected a significant number of visitors, and all halls were fully prepared. Unfortunately, heavy rain fell on Saturday morning, which disrupted the morning program. The afternoon then cleared up and everything went as planned.
After four busy days, we and our team had made a bunch of new contacts and gained so much new knowledge about the latest innovations in our field. Despite the magnificence of Friedrichshafen, we continued our journey back to Zlín. We had such a great time throughout all days of AERO Friedrichshafen. We were able to spend time with our clients as well as with you as a visitor. We are excited for next year and hope it will be even better.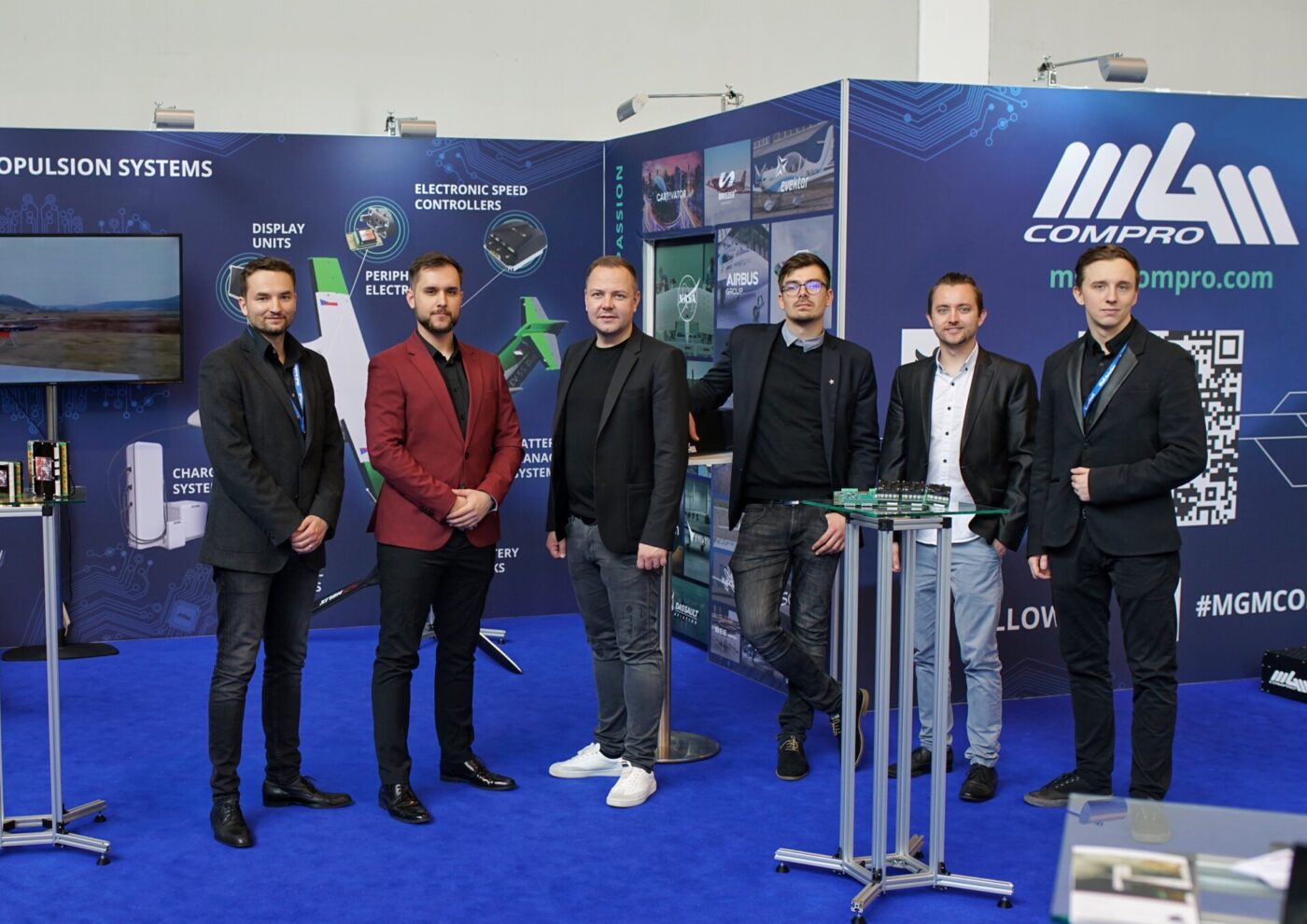 If you did not have the opportunity to meet with us or discuss your project. Please contact us to schedule a meeting to discuss your concept. We are open to a new cooperation with everyone who desires to advance in the realm of electric propulsion systems.