This year´s AERO Friedrichshafen took place from 20 to 23 April. There were more than 600 exhibitors and almost 31 thousand visitors came to the exhibition area. We are glad, that plenty of them also visited our stand to see MGM COMPRO top-of-the-range technologies.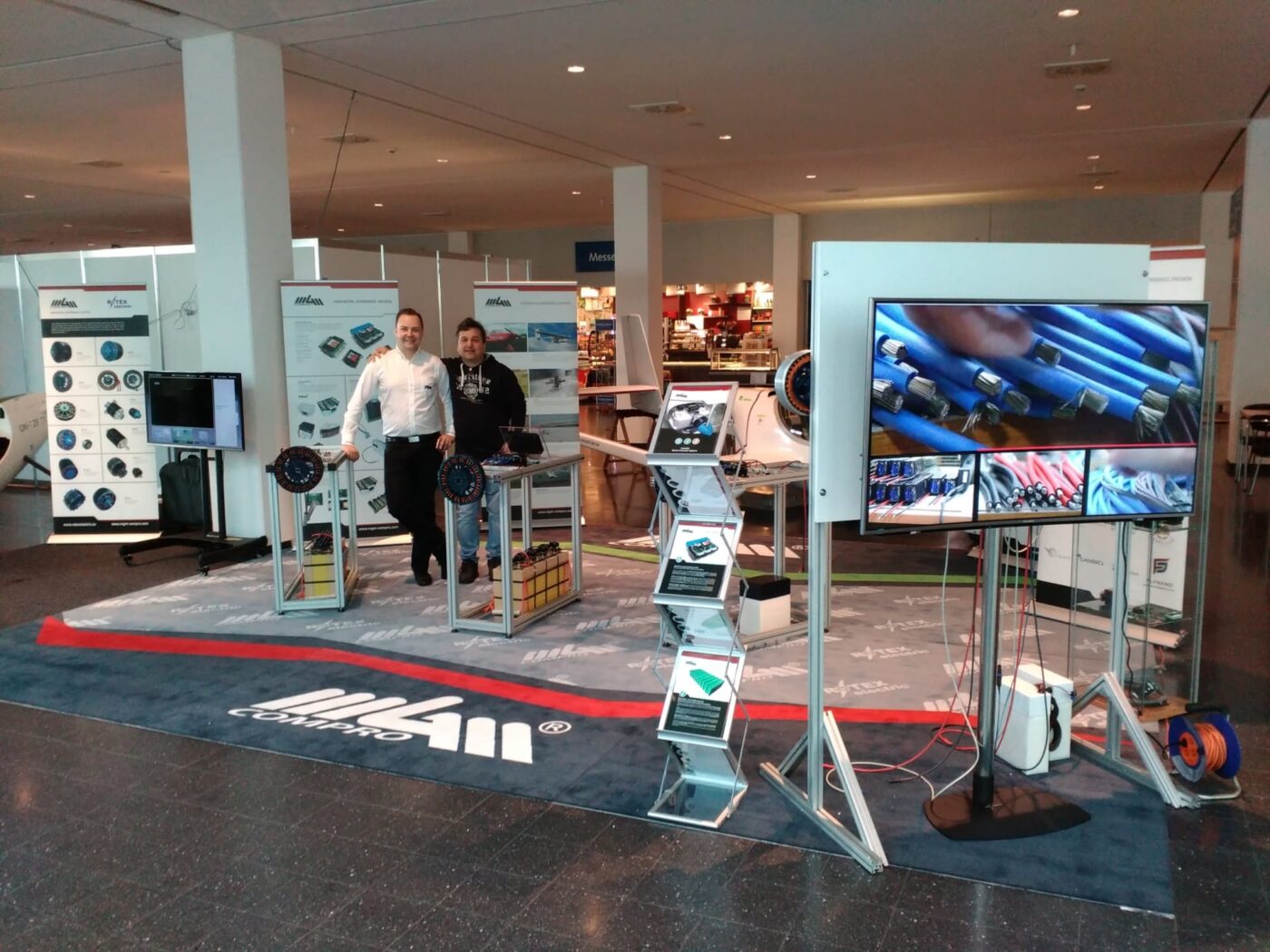 Huge interest in complex propulsion systems
MGM COMPRO exhibited (like every year) in the hall dedicated to electric flying. We were excited that there was a really huge interest in this field. Our promotion materials were all gone within 2 days. This was incredible and proved a huge potential of our new products – complex electric propulsion systems for gliders, electric planes, trikes and paragliders featuring our speed controllers .
There is no doubt that these Ready to Fly" Electric Propulsion Systems (8-33 kW) were the biggest attraction. These systems are thanks to the mounting of connectors really easy to connect and ready to fly right away. Meeting the standard IP67 (dust and water resistance – for 30 minutes in 1m depth) is undoubtedly their big advantage.
Visitors also appreciated great variability of MGM COMPRO Battery Accupacks and their BMS (Battery Management Systems). Our  electric motors (1-80kW) and chargers  of industrial battery systems attracted a lot of interest as well.
Apart from the top parameters of MGM COMPRO products, visitors also appreciated the years of experience and particularly the amount of projects from all over the world, which MGM COMPRO is involved in.
AERO FRIEDRICHSHAFEN SHOWED THAT The trend continues
Desire to get an electric propulsion system for aircrafts is rising every year – big exhibitions like this one in AERO Friedrichshafen prove such trend.
This is why MGM COMPRO goes towards the future and offers tailor-made solutions for customers both in the area of particular electronic components and complex electric propulsion systems.
Electric Flying is the future and we are proud to be part of it.
To learn more about this event, you can checkout the AERO Friedrichshafen official website.